The millions of people using our nation's transport networks rely on wireless connectivity as they go about their lives. ARQ understands the complexities that high demand and unique locations create for transportation hubs, and we have the solutions to provide complete, available, reliable coverage.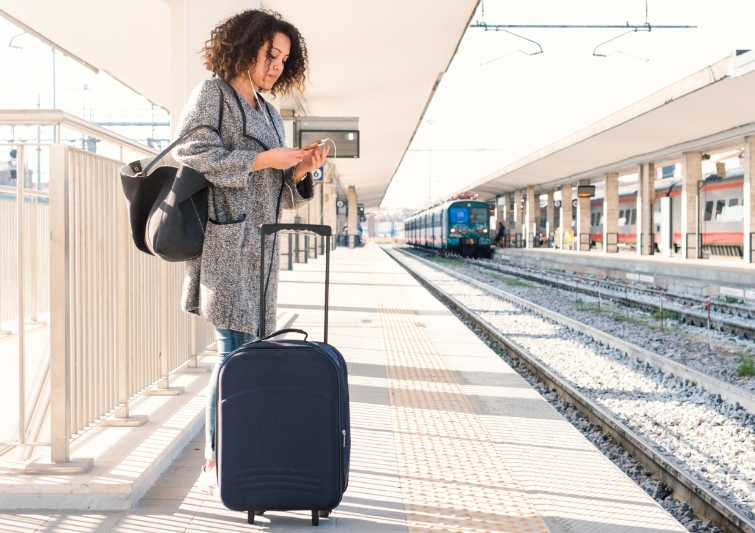 Whether browsing the web while waiting for a flight, taking an important call on the train, using an app on the bus or sending email on the subway, today's busy travelers require reliable and available communications as they make their journeys.
Meeting the voice, data and text needs of passengers, as well as transportation operators who cannot perform their jobs without wireless connectivity, comes with a variety of unique challenges. ARQ has the solutions to allow transportation enterprises to serve their passengers and personnel.
Ubiquitous coverage for uninterrupted service
The environments found in transport hubs are among the most challenging when it comes to providing complete network coverage. The steel and concrete construction of airports, subway stations deep underground, and multiple signals from competing operational technologies can all affect wireless connectivity.
ARQ has the solutions to meet your passengers' connectivity demands. Using Distributed Antenna Systems (DAS), we can provide complete wireless coverage to areas that signals from cellular masts simply cannot reach, ensuring that a commuter can always make that business call, or a traveler can video chat with their family without interruption. Our Wi-Fi solutions mean that passengers waiting for their train or flight can always get connected, and enjoy fast video streaming until their departure.
Capacity to handle even the busiest days
Transport hubs can be busy places. At rush hour or on public holidays, the crowds grow as people jostle to get to work or fly home for the weekend. Add delays due to bad weather, and suddenly you have a huge number of people all accessing their devices for travel information, or to call work or loved ones to provide updates about their journey.
This increase in demand needs a wireless infrastructure that can cope. Even with adequate cellular coverage, if the network is not designed to handle many concurrent connections, calls will be dropped and data services will become slow and unreliable.
ARQ understands that keeping passengers happy, especially at the busiest times, means having the capacity to cope. That's why our engineers and designers create high bandwidth solutions to support the connectivity needs of thousands of concurrent users, whilst mitigating interference from the many devices for optimal reliability.
Ensuring traveler and visitor safety
In a busy transport hub like a station or airport, the safety of travelers, visitors and staff is of the highest importance. In the event of an emergency, communication between first responders is of utmost important as they coordinate rescue efforts while navigating complex environments such as subway tunnels, corridors or stairwells. Emergency services use dedicated radio signal frequencies in order to communicate, and if those signals are impeded by walls, windows or being deep underground it can hamper efforts when every second counts.
ARQ's wireless solutions support the RF signals needed for public safety. Our expertise and experience ensure that the safety regulations needed to bring transportation hubs up to code are met or exceeded.
ARQ can create the perfect solution for your transportation enterprise
With a talented and highly-accomplished team of electrical engineers, and capable and knowledgeable project and on-site managers, ARQ has the experience and knowhow to design and build the right solution for airports, railways, public buses, subways and ferries.