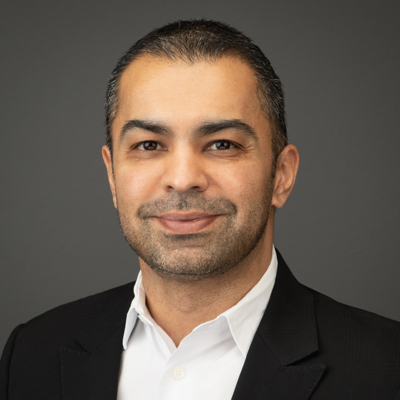 President and Chief Executive Officer
Kunal Hinduja is the president and co-founder of ARQ. Since starting the company in 2008, Kunal has overseen major milestones in the company's growth, including securing the first major stadium contract in 2009, entering the international market in 2011, and expansion into the public safety market in 2016.

Under Kunal's leadership, ARQ secured deployment of over 1200 indoor small cells with two of the major wireless carriers in 2014, launched NOC for enterprise customers in 2016, and introduced its managed services offering in 2017.

With over 20 years' experience in the fields of computer science and electrical engineering, Kunal is a driving force behind ARQ's growth and continuing innovation, both in the services that are offered and the technology used to achieve them. An effective leader with a patient, strategic approach, Kunal believes that the trust and support of employees allows them to realize their full potential. This is reflected in his style of management, avoiding the pressures created by a top-down approach and leading to a healthy, productive work environment.

Before founding ARQ, Kunal worked in a number of roles including senior systems engineer, and regional IT director.

Kunal originally hails from Ventura County, CA and resides in Orange County, CA. Away from ARQ, he enjoys spending time with his wife, family and friends, travelling, auto racing (he received his national race license in 2017 and regularly participates in club races throughout the West region), and reading on financial markets and economics.

Kunal holds bachelor's degrees in Computer Science and Electrical Engineering from California State University Long Beach.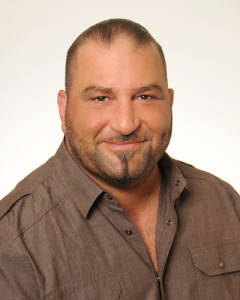 A co-founder of ARQ, Jawan Salman serves as vice president of engineering and technology. In this role, he is the strategic director for the company's vision and ultimately provides day-to-day leadership in the areas of technology and engineering for all projects. A primary customer interface on the technology side of each account, Jawan is directly involved in all aspects of a project from initial cost and bid, through design and deployment.

With more than sixteen years of experience in the telecommunications industry, he has worked with numerous wireless service providers and infrastructure vendors of various networks worldwide. In his earliest experiences in the service department of Comarco, a leading mobile wireless communications products company, Jawan grew the services division from start up to $15 million in sales. As a consultant for Lucent Technology for six years, he traveled the globe assisting in the development, deployment and optimization of networks and contributed to the successful launch of the Sprint network in New York.

He has a Masters of Engineering Management from California State University Long Beach, as well as a Masters of Business Administration from New York University.